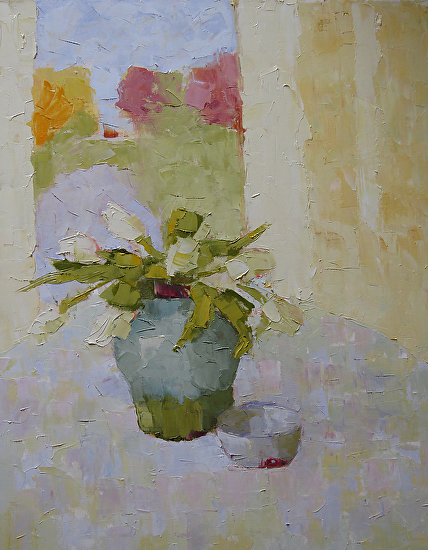 Featured in the June 2014 Issue of American Art Collector!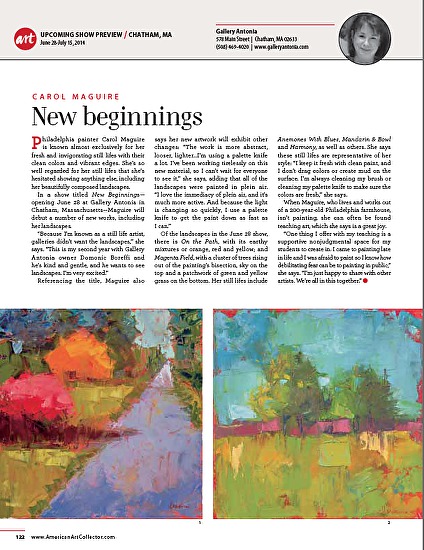 Click the image above to read the full article.
Welcome to my website. It is filled with my light and my color and my joy!
I am in constant search for the image that best reflects my voice, an image that matches my emotional and spiritual journey, always seeking the perfect balance of light and color.
As I have made a conscious effort to simplify my life and to release old patterns and pain. I have found a new way to express myself in my painting; moving ever closer to matching my spiritual journey.
Why do I paint? It's my creative voice, the expression of my outlook on life. I paint to capture a moment in my life ... through my eyes.
Please enjoy my new work. And please don't hesitate to contact me if I can answer any questions!
Carol